Ellett Air Conditioning Offers Information For When to Replace Furnace or Air Conditioner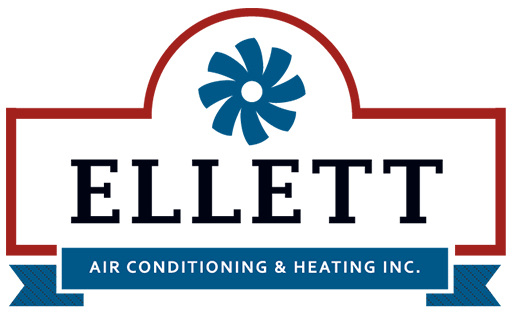 October 09, 2019
There are telltale signs that home and business owners should be aware of indicating it is time to think about replacing their heating and/or cooling equipment. Although repairs may enhance the equipment's performance, this may be too late to save the unit. For example, if the system is approaching the end of its life expectancy, it will be less energy efficient than any newer, leading edge equipment.
The professionals at Ellett Air Conditioning & Heating realize that while there are no specific rules for replacing equipment, they are happy to provide important information that you can take into consideration to help you make a timely and economically wise decision and choice.
This is especially critical if your heat pump or air conditioner is 10 years old, you may want to consider a higher efficiency unit with the Energy Star® label that can save up to 20% on energy costs. If the furnace or boiler in your property is 15 or older, an Energy Star® compatible furnace would provide 15% more efficient. In addition, an Energy Star® compatible boiler would offer 5% more efficient.
Speaking of energy efficiency, are you aware that your heating and cooling system accounts for about 50% of your home's energy use? That's why your decision to upgrade to new Energy Star® qualified equipment ensures that your unit meets or exceeds the Federal standards for energy efficiency.
In addition to considering your system's age, you should also be aware of whether your equipment's technology is outdated. By replacing aging equipment, you can take advantage of smart new features and increased efficiencies that can save you money on your utility bills.
You may also consider the cost of your system's repairs. Consider adhering to a helpful rule of thumb and replace a product when repairs exceed half the cost of a new one.
In addition, if you feel like you must constantly adjust the thermostat to remain comfortable, or your air conditioner or furnace makes strange noises during startup, it very well may be time to have a new system installed.
Be sure to contact Ellett Air Conditioning & Heating to learn more when to replace your furnace or air conditioning equipment. You can reach Ellett Air Conditioning by:
• Emailing them at (info@ellettairconditioning.com),
• Calling them at (940 569-4703), or
• Visiting their office at 613 S. Red River Expressway in Burkburnett, Texas (76354).
Ellett Air Conditioning & Heating, founded in 1985, is a family-owned, full-service heating and air conditioning company. Ellett Air Conditioning has been affiliated with the Carrier label for more than 20 years and has been a Carrier Factory Authorized Dealer for the past 5 years. They serve home and business owners in Burkburnett, Wichita Falls, and the surrounding area.