Ellett Air Conditioning & Heating Helps You Clear the Air With the InfinityTM Series Air Purifier from Carrier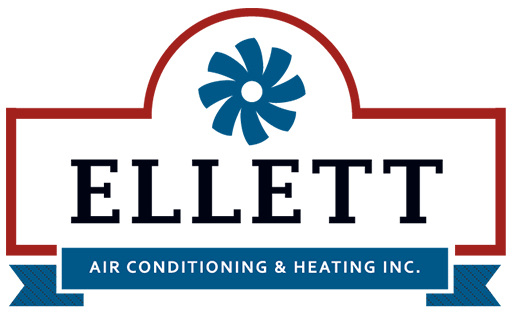 November 01, 2019
As the seasons change from Summer to Fall, home and business owners and their family or staff members who have allergy concerns or are susceptible to airborne germs can breathe a sigh of relief. That's because Ellett Air Conditioning & Heating Inc. can alleviate these concerns and "clear the air" by installing The InfinityTM Series Air Purifier, which is Carrier's premier air purification solution.
The importance of breathing healthy air in your Texas home or office cannot be stressed enough. Air quality can and will affect the quality of your life at home, and on the job. The InfinityTM Series Air Purifier from Carrier will protect everyone, including infants and the elderly, and those sensitive to the effects of mold, pollen, pets, and more. The InfinityTM Air Purifier treats 100% of the air flowing through your home or office comfort system using a unique three-step process.
This award-winning air purifier goes beyond filtering the air, capturing and killing 99% of airborne pathogens such as bacteria, viruses and mold. This air cleaner utilizes low airflow resistance and a patented germicidal technology to re-purify circulated indoor air as many as eight times an hour, clearing the air of pathogens that contribute to breathing problems.
The InfinityTM Series Air Purifier has also proven its effectiveness against 13 common pathogens, including Avian Influenza, Human Influenza, Wild Type A Influenza, the common cold and measles. It is extremely effective against Aspergillus versicolor (a common fungus), and protects heating and cooling equipment by not producing significant pressure drop.
This purifier carries a 10-year parts limited warranty, requires easily replaceable long-lasting filters, and can be placed in line with nearly any type of ductwork system.
Be sure to contact Ellett Air Conditioning for more information, or to schedule your installation of The InfinityTM Series Air Purifier from Carrier.
You can reach Ellett Air Conditioning by:
• Emailing them at (info@ellettaircontioning.com),
• Calling them at (940 569-4703), or
• Visiting their office at 613 S. Red River Expressway in Burkburnett, Texas (76354).
Ellett Air Conditioning & Heating Inc., founded in 1985, is a family-owned, full service heating and air conditioning company. Ellett Air Conditioning has been affiliated with the Carrier label for more than 20 years and has been a Carrier Factory Authorized Dealer for the past 5 years. They serve home and business owners in Burkburnett, Wichita Falls, and the surrounding area.