Remain Safe by Following These Home Heating Safety Tips From Elliott Air Conditioning and Heating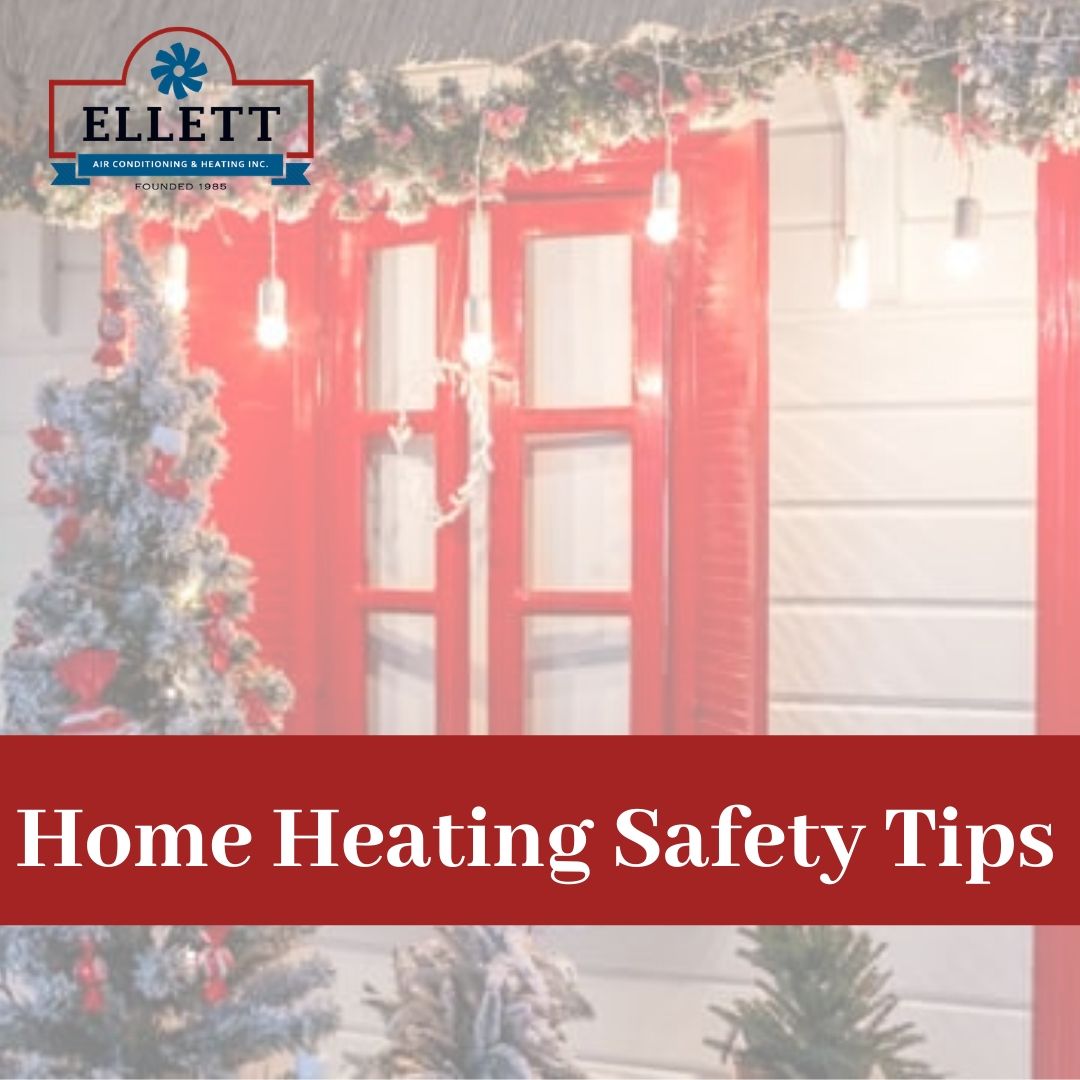 December 10, 2019
Happy holidays from the professionals at Ellett Air Conditioning & Heating.
As temperatures continue to fall and inclement weather makes its presence felt during the approaching holiday season, homeowners are always seeking ways to ensure warmth and comfort for their families. To ensure this, their heating systems should provide a reliable source of safety while preventing carbon monoxide poisoning or a heating-related mishap.
Because your home and family are as important to us as they are to you, we are happy to provide these home heating safety tips to keep you and your loved ones safe, and warm.
Be sure to take advantage of heating safety precautions in order to remain secure. First, please have Ellett Air Condition & Heating to dispatch a qualified home heating professional to service your furnace on a regular basis. The highly qualified and certified technician will ensure that your heater is in good working condition, and they will also inspect exhaust parts to locate and remove carbon buildup. Only trained professionals should be allowed to install water heaters or central heating equipment to be in accordance with manufacturers' instructions and local codes.
Wood burning stoves, and all fuel burning equipment – for that matter – should be vented to the outside to avoid carbon monoxide (CO) poisoning. Again, any installation of fuel burning equipment, as well as the inspection and cleaning of your chimney, should be done by a trained professional. When using a fuel burning appliance in the bedroom, there should be proper ventilation to prevent a carbon monoxide buildup
Be sure to keep anything that can burn at least three feet away from heating equipment, such as your furnace, fireplace, or portable space heater. To protect the exterior of your home, please keep portable generators away from windows, and as far from your home as possible.
Please remember to always turn off portable heaters when leaving the room, or when you turn in for the night. When using heat producing appliances, be sure to plug only one of them into one electrical outlet at a time. Fuel burning space heaters should always be used only with the type of fuel specified by the manufacturer.
There are several additional precautions that you can take to ensure you are safe from potential hazards. First, be sure to test your smoke alarms each month to ensure they are in reliable working order. And, be sure to have carbon monoxide (CO) alarms installed in your home to avoid the risk of CO poisoning. Like smoke alarms, be sure to test your CO alarm on a monthly basis.
Be sure to contact Ellett Air Conditioning & Heating to learn more about home heating safety information. You may reach Ellett Air Conditioning by:
• Emailing them at (info@ellettairconditioning.com),
• Calling them at (940 569-4703), or
• Visiting their office at 613 S. Red River Expressway in Burkburnett, Texas (76354).
Ellett Air Conditioning & Heating, founded in 1985, is a family-owned, full-service heating and air conditioning company. Ellett Air Conditioning has been affiliated with the Carrier label for more than 20 years and has been a Carrier Factory Authorized Dealer for the past 5 years. They serve home and business owners in Burkburnett, Wichita Falls, and the surrounding area.