Ellett Air Conditioning Ready to Fix Common Late Summer AC Equipment Issues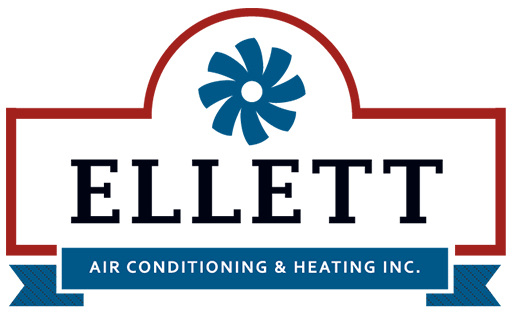 September 04, 2019
During the sometimes-unbearable Texas summer, your air conditioning unit works non-stop to battle the blast furnace heat and keep you and your family and/or employees safe and comfortable. To put it mildly, this non-stop operation can and will take its toll on your AC equipment.
Enter the professionals at Ellett Air Conditioning & Heating Inc., who are ready to address one of several common issues that may arise as the result of your equipment's continuous usage.
The first culprit may be a clogged air filter. During the long, hot Texas summer, your air conditioning system sometimes causes the air filter to fill up with dust and dirt. This begins to restrict the flow of air through the system, resulting in insufficient cooling and decreased efficiency. As a result, you should regularly check your air filter to keep it clean.
Another cause of poor AC performance could be low refrigerant. If your system has developed a slow leak in its coils or compressor by summer's end, your refrigerant is probably getting very low. The most common indicators of low refrigerant are insufficient cooling, ice forming on the evaporator coils, and/or a gurgling noise caused by air in the refrigerant lines. As a result, be sure to contact Ellett AC to have them examine your system.
Finally, your AC's fan motors undergo a significant amount of wear and tear during the summer. They pull in warm air to get cooled, push the cool air through your home, and also exhaust the heat from your system (in the outdoor condensing unit). If your fans are squealing, slowing down, or stop working altogether, then you aren't getting any cool air in your home or office. Again, be sure to contact Ellett AC to have them examine your system.
Ellett Air Conditioning & Heating Inc. be reached via Email (info@ellettaircontioning.com) or telephone (940 569-4703). You may also visit their office at 613 S. Red River Expressway in Burkburnett, Texas (76354).
Ellett Air Conditioning & Heating Inc., founded in 1985, is a family--service heating and air conditioning company. has been with the Carrier label for more than 20 years and has been a Carrier Factory Authorized Dealer for the past 5 years. They serve home and business owners in Burkburnett, Wichita Falls, and the surrounding area.