Ellett Air Conditioning & Heating's Duct System Repairs Will Lower Energy Costs and Increase Comfort in Home or Office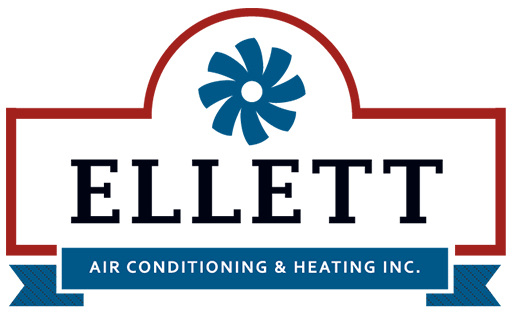 May 29, 2019
Your health, well-being and state of mind rely on breathing healthy air in your Texas home or office. Air quality can and will affect the quality of your life at home, and on the job. As a result, the professionals at Ellett Air Conditioning & Heating, Inc. ready to help you determine whether your duct system is costing your money and/or comfort.
If you think your duct system is costing you money and/or comfort, please contact Ellett Air Conditioning & Heating, Inc. schedule an appointment with a highly trained and certified technician. They will inspect your entire duct system, including the attic, crawlspace, garage and basement to evaluate its supply and return air balance. They will repair all damaged and disconnected ducts, and will also straighten tangled or crushed flexible ducts.
The technician will also be certain to seal all leaks and connections with mastic or metal tape, or with an aerosol-based sealant. All grills and registers will be tightly sealed to the ducts. Improvements to your duct system also will include a brand new filter, and your system's air flow will be closely evaluated.
Finally, your technician will ensure that there is no back-drafting of gas or oil-burning appliances, and they will conduct a combustion safety test after each of the ducts have been sealed. The intricate maze of air ducts, vents and heating and cooling systems are designed to make your home and office more comfortable and safer by keeping you from becoming ill. However, this system can host a variety of pollutants such as mold, mildew and dust mites (just to name a few). If you live in north Texas and your residence or business is at least one year old, these contaminants may be clinging to every square inch of the air duct system.

The air duct system in your home or office distributes conditioned air throughout the interior, particularly in forced-air systems. However, up to 20% of this air can be lost as a result of holes, leaks, and poor connectivity within the ducts. As a result, you pay more when you write the check for utility bills and encounter increased difficulty in trying to keep your interior, comfortable no matter how low or high you set the thermostat.
A properly sealed and well-designed duct system will also make your home or office safer. Signs that your home or office suffer from leaky, poorly insulated or inefficient ducts include higher seasonal energy bills, rooms that are difficult to heat or cool, uncomfortable and stuffy rooms,
You can reach Ellett Air Conditioning by:
Emailing them at info@ellettaircontioning.com
Calling them at (940 569-4703), or
Visiting their office at 613 S. Red River Expressway in Burkburnett, Texas (76354).
Ellett Air Conditioning & Heating Inc., founded in 1985, is a family-owned, full-service heating and air conditioning company. Ellett Air Conditioning has been affiliated with the Carrier label for more than 20 years and has been a Carrier Factory Authorized Dealer for the past 5 years. They serve home and business owners in Burkburnett, Wichita Falls, and the surrounding area.